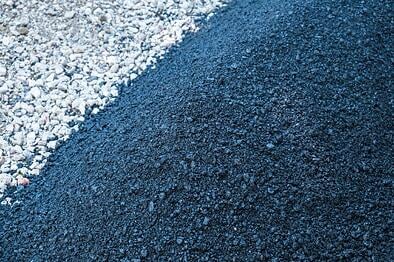 Traditional gravel can come with many negatives, depending on your project. But the devil you know is better than the devil you don't, right? Wrong! Why should you consider asphalt millings over traditional gravel? We have four easy reasons on why you should be considering this versatile material.
1. Cost
Asphalt millings are often considered recycled asphalt pavement - essentially, they're former asphalt projects being crushed into gravel. Because no new materials are used in creation or needed to be transported, cost is severely diminished.
2. Sustainability
Are you working on a LEED project, or concerned about the sustainability of your project? Asphalt millings are a long lasting, eco-friendly material that can help you earn LEED credits toward your LEED certification. Certain projects - such as commercial parking lots - may even be eligible for tax credits!
3. No Maintenance Needed
Looking for something that involves less time for you? Asphalt millings requires no refinishing, resurfacing, or replacing. It also hardens over time, strengthening as it goes instead of weakening. Worried about the weather? Recycled asphalt pavement gravel is also less susceptible to the elements. As a bonus, it produces less dust and mud, making less of a cleanup needed for you in your home or businesses!
4. Adaptable to Weather
If you live in an area with harsh winters, you may be looking for a material that can withstand that. Not only does asphalt gravel stand up to the toughest of weather situations, snow even melts off it faster, and ice is harder to form.
Recycled asphalt can be used in a variety of different uses - both where you would traditionally use either stone gravel or hot asphalt. Looking for an environmentally friendly and cost effective material for your paving projects? Asphalt millings may be just what you've been looking for!
Want to estimate recycled asphalt milling needs for your next project? Contact Basic Construction at (757) 249-3789. or download our FREE ebook for tips to help "Estimate Your Project Right the First Time." Click here to download the free guide now!