An Insider's Guide to Project Estimation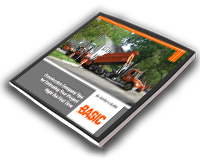 Miscalculations are a quick way to overshoot a budget for any project. Accurately estimating the materials, labor, and time needed for a project is essential to delivering on time and within a budget.
Basic Construction Company brings you this downloadable resource to help you make smart choices when planning your next construction project.
This eBook will help you:
Measure projects accurately
Consider costs that are often overlooked
Dodge costly mistakes and complete projects more efficiently
Fill out the form on the right to get your copy today!